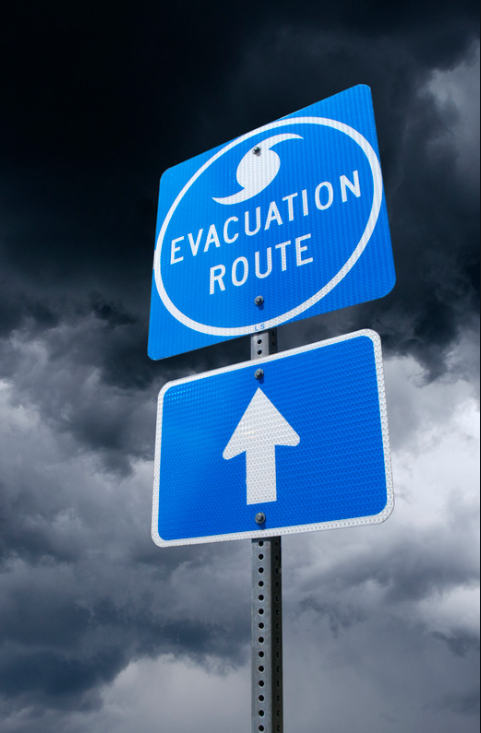 TROPICAL STORM AND HURRICANE PREPARATION

Hurricane season begins June 1st of each year and ends November 30th. Florida can be threatened any time during this season.
This information will help you prepare for a hurricane. Please take the time to read this information carefully.

The following are some useful definitions:

• TROPICAL DEPRESSION has winds of less than 39 miles per hour or 34 knots.
• TROPICAL STORM has winds from 39 to 73 miles per hour or 34 to 63 knots.
• TROPICAL STORM "WARNING" once issued, can develop into a hurricane.
• HURRICANE "WATCH" - a hurricane may threaten the area within 24-36 hours.
• HURRICANE "WARNING" - a hurricane is expected to strike the area within 24 hours or less.
• HURRICANE has winds of greater than 74 miles per hour or 64 knots.
Category 1 74-95 MPH Minimal
Category 2 95-110 MPH Moderate
Category 3 111-130 Major
Category 4 131-155 Extensive
Category 5 156 MPH + Catastrophic


WHAT CAN YOU DO TO BE READY IN THE EVENT OF A DISASTER?
Before the Storm
Preparing in advance for hurricane season can determine not only how safely and comfortably you ride out the storm, but also how easily it is to handle the days and weeks after the storm has passed. Take a look at the information collected below to learn how you can prepare in the days and weeks before a hurricane.

Plan your stay or evacuation:
Stay Home: However, before you choose this option, make sure you know your elevation. If we experience a storm that may put a significant storm surge in your home, you need to look at the other options. Also, people in manufactured and mobile homes cannot use this option. Mobile homes and manufactured homes are not built to withstand the high winds associated with tropical storms and hurricanes.

Stay With a Friend or Relative Who has a Safe Place: If this is your plan, make arrangements in advance. You need to make sure that where you are going is safe. It defeats the purpose of evacuating if you go to an unsafe place.

Relocate Out of the Area: You may wish to travel out of harm's way. Be sure to bring a road map and make sure that your car is full of fuel. Stay away from major bodies of water. Make arrangements in advance if you can. If you decide to use this option, go early, traffic will be heavy if you leave at the last minute, and you may not make it to your destination.

Emergency Public Shelters: For more information on Emergency Shelters and a list of available Public Shelters please visit a county Public Library or Publix Super Market near you.

Have a 72-Hour Survival Kit
You should plan to be self-sufficient for at least 72 hours (3 days) during and after a disaster. You should anticipate no water, electrical power, or utilities for that period of time. To ensure the comfort of your family, whether at home or evacuated to another location
During a storm visit the National Hurricane Center's website for more details:  www.nhc.noaa.gov.